Archive for 'personal'
Well I just got back from Santa Rosa Beach Florida where we spent our wonderful Easter holiday!   You just can't land lock a girl raised at the beach.  She will find water….and I did.  It was lovely!
 It was Florida and the sun was shining, the water was emerald green, the sand was white , and that's all that mattered!  Just don't ask me how warm the water was because it wasn't.  :)
Anyway, I was able to capture some pictures of my kids before their Easter egg hunt and it was awesome.  I have posted these pictures on my personal FB page but I haven't posted these on my main business page.  I am always so torn about that because I know my friends hate seeing double posts so I often leave my business page followers in the dry which makes me want to just tell everyone to join my personal page!  I guess that's why I am now blogging about it.  Yes!  See, I'm trying not to leave people out!  :)  I haven't posted a before and after in a long while so I thought this would be a great time!  The first photo is what I posted on my Facebook page (I promised myself that I would post my images on Facebook w/o being so critical this year on what they looked like straight out of the camera).  The picture is still good SOOC, but if I were going to give it to a client, I would edit it like the one on the right.  It's polished and just a subtle edit which brings light back into her eyes and gives it an overall polished look.   I get a lot of questions about what I use to edit and the answer is that I am using Photoshop Cs5.  It took me forever to learn photoshop so I'm sticking with it!  haha.  Here's the difference between the two….I kept it simple and true to the original image.
I loved these pictures of her so much that I put one on a canvas and the other on a matboard!  I'll post those on my Facebook for everyone to see!   Happy Tuesday and Thanks for stopping by!  xoxo Christina
Who is ready for summer?  Gosh, all the snow that keeps hitting the northeast and across the country…I almost feel guilty that I'm posting from this 80 degree session.  Well that water is not warm so don't be too jealous.  I absolutely LOVE all the creations from The Measure.  I was so excited to get this piece and photograph it!  We spent the day at the beautiful and peaceful Lake Martin in Alabama!  The sun was beaming and we had a blast playing in the water!   This dress is definitely going to be a reoccurring number this spring/summer!   If you have a daughter younger than 5, I would highly recommend one of her sunsuits!!!!  LOVE!
I was trying to figure out if I should name this post Reflection or Stuck in the mud.  However, the more I thought about it, everything on here is a mere reflection of who I am and my life as a photographer.  Since my dog decided to try to dig her way out of her new Alabama backyard, this fit wayyyyy better.  Bad Dog!  Lately I have been kind of digging (no pun intended)  for where I see my photography heading and which direction I am leaning to and the amazing thing about moving IS that I get to start over.  It's rewarding to me that I am able to gain clients despite the obstacle of having to move because most photographers get to build their business in one area with connections and an audience that they specifically market to.  Being a military wife, my audience changes along with my environment.  The one thing that I am so appreciative of is that my military audience is always supportive!  So as I have been unpacking, I have also been doing some soul searching.  I started to think back.  Wayyy back.  When did I start photography?  Why did I start photography?  What do I love shooting?   I bought a camera in 2008 so that I could document my son's first years.  It was a Nikon D80.   I wanted the images to be amazing so he could look back and see how much joy he brought me and how much I enjoyed capturing every moment.  I had no knowledge of digital cameras and I honestly didn't own a film camera.  I had it set on Automatic and I was shooting like I was a pro.  At least when you don't know the rules, you can't really break any.  Right?  I started a blog to post the images and I thought they were good.  Real good.  It wasn't until I spoke to a photographer that pointed out everything that I was doing was wrong.  :)  All wrong.  I spoke on the phone with her for maybe 15 minutes and she asked if she could critique my blog photos.  I thought I was going to die but I was so excited at the same time.  Needless to say, I realized I had a lot to learn.  Of course I realized I needed to get off of Automatic settings and start learning photography and that was the beginning of my self taught experience.
I have shot weddings, I have shot newborns, bellies, and more.  I love all of it.  However, what I really love is the reason I began this journey:      The love for childhood memories and to capture love.  
As I look back on my photos last year I absolutely loved that they told a story.  I didn't just point and shoot.  I wanted to evoke the emotion out of your children and represent love in your family.  I want to capture you like I would capture my own.  My good friend thought I was crazy to narrow down my specialty but I really do believe you have to follow your heart.  Therefore I am no longer taking weddings and limited newborns.  It was a huge decision but I do believe that this is the right thing to do, for now.  I still love capturing engagements and the love between two people but I will not shoot weddings unless there's a ton of begging involved.  :)  I feel confident that my photography is going to be even better this year.  I can't wait to deliver.
While I hate the fact that my dog can't stand to be in the backyard w/o me for more than 2 minutes and has to try to dig her way out … I am so thankful that she made me realize that I too was stuck in the mud myself.  I should probably thank her for making me realize that I needed to make the decision to move forward.  But I think I will give her a bath instead…..
Here's to less talky and more images in 2013.
It's probably time to set some goals.  I need to get a handy notebook for 2013.  I am a total visionary.  However, I need lists.  Everything needs to be written down on a piece of paper so that I can see it physically get crossed off the list and then I feel a teensy weight fall off the back of my neck!  I absolutely love that it's a NEW YEAR.  I don't know why that makes me so excited.  I guess because my move to Montgomery, Alabama is here.  I am starting all over in a new town and while that might scare some, I feel like this is just a blank slate to another chapter in my life.  It's completely  unwritten and that right there gets me super excited.   Can we say positive in 2013?  Yes!  Who's with me?
Last year my goals were completely different than 2013.  I learned a lot in 2012 about photography and about myself.  I learned to stop comparing my work to others.  I started just showing my clients that my heart is in my work.  I paced myself and I truly believe that my work started developing in the way that I have always envisioned.  I took my time in 2012 to regroup and it made me realize where I wanted to go with my photography.  I am ready to set some new goals for 2013!
Personal
Be myself.  I should never have to feel like I have something to prove.
Be positive.  I want to be that friend that lifts my friends up & celebrate life.
Start investing.  Since the world isn't ending thanks to the Mayans false report, I want to start investing in my future.  One day I will own my will open my own personal studio (that won't move every two years) & I want to start working in that direction even if it mmight be 10 years away.
Love the path that brings me to tomorrow. Be thankful. Be kind.
Business
New business cards ( Totally ran out)
Blog more.  I often fall into this dry spell where I don't blog.  Yes I'm going to start blogging even personal daily photos.  So you might want to check back often because I have a whole lot to say!  :)
Shoot more.  Yes, that means shoot more and work harder in 2013.  I'm ready.
Workshop goal.  This year I am going to pick one workshop to attend.  One.
Mentor someone.  Even if that means helping someone realize that they need to get off AutoFocus.  I am all about it.
Of course these aren't all my goals.  I still have to get that notebook remember?  I hope that you have found time to set your goals for 2013 and you will follow me this year.  I can't wait to start shooting!   Happy New Year friends.  Happy New Year!
I have been a huge fan of Lexi Vornberg and when she launched Lemonade and Lenses, I loved her even more.  L&L is a great site for photographers not only to get inspired & share ideas, but to learn how to grow as a photographer.  I puffy heart everything on this site because the work on L&L is always beautiful, soft, romantic, and it just completely woos my heart!  I obsess over photography unlike the average person because it's my passion and my favorite thing about L&L is that every artist featured uses their photography to tell a story.  Their images capture not only a family or a person or a bride, it tells a story.  That is what I try to achieve in my sessions.  I don't just try to get the perfect image of kids smiling or everyone looking at the same time, but I strive to capture the beauty that you absorb, the movement that makes us enjoy life, and I want to give my clients photos that remind them of the blessings they receive.  I am so looking forward to 2013 because I think my photography grows each and every year!  I am so blessed to have others enjoy my photography as much as I do and when I was featured on Lemonade and Lenses the day before my birthday this year, I wanted to PASS OUT.   If you asked me two years ago if I would be featured on blogs and have my work get published, I would laugh.  I am so honored to be doing what I am doing and I am so grateful for those who see my passion, who support these goals of mine, and I will continue to challenge myself !!!  My awesome and beautiful clients Aimee & Derek were featured on Lemonade & Lenses.  You can check out the full article HERE 
School is out!  The kids are home and we are getting ready for our summer vacation!  I will be going up and down the east coast taking pictures from now until mid July.  I will be catching up in the following cities!!!!  Can't wait take my camera with me!
- Virginia Beach, VA
- Charleston, SC
- Washington, DC/ Northern VA
- Jacksonville, FL
- Orlando, FL
- Destin, FL
- Lewis/Rohobeth, DE
Yes, we have a lot of traveling to do and we are so ready to get out of New Jersey and hit that southern heat!!  Bring on the sweet tea, the humidity that makes my hair go crazy, and flip flops!   If you want to follow my travels, join me on instagram 'christinawatkins' .  I am looking forward to meeting my photographer friends along the way, seeing my friends and family, and spending some good old quality time with my very own family!  I must admit, I actually love long car rides as a family.  When I get back, I will be back to work in full swing!  I am in full throttle with 3 wedding events in August & September, portraits & more newborns!  I will be opening up Fall portrait sessions here in Jersey in September and it will be first come, first serve for these holiday sessions.  They are very limited due to my events scheduled!  I am looking forward to meeting all my new clients and seeing some of my favorite ones in the past!  Thanks as always for following my photography journey!  Until next time……
Hair accessory provided by CrochetPropShop

I just got back from Orlando, Florida to attend Images for a Cure Workshop (IFAC) .   It was a great couple days learning and listening to how I can be a better photographer!  As if my arm had to be twisted to leave the colder days of New Jersey to head to the sunshine state, I was honored that I received sponsorship from one of my favorite east coast photographers, Kristen Weaver!  As soon as I found out that I was picked, I was determined to book my ticket right away!!!  IFAC is an Orlando based charity that has raised over $28,000 to benefit The Breast Cancer Research Foundation.  It was awesome to finally meet the creators behind this great charity! To find out more about how you can help through Images for a Cure, check out more here or contact me at itsjustchristina@gmail.com !

Check out photos from the candy bar set up at the workshop!  Yum!  I think I have ten more pounds to lose from the workshop alone!  I also loved the decor at The Mezz, which is in downtown Orlando and it's an awesome location to have a conference!  I highly recommend the workshop for all levels of photography!  I walked away with new friends and a great new appreciation for those in the industry helping others to succeed!
(Image Courtesy of Images for a Cure)
Left to Right:  Innovative Memories Wendy Dixon, Laken E-Photography, Britanie Wagner Photography, Christina Watkins Photography

Christina Watkins Photography Wins Two Bright Lights Editors' Choice Awards!!!!!!
As a testament to my outstanding clients, and my commitment to producing the best-of-the-best portrait & wedding photography photos, I am thrilled to announce that I have been selected as a winner of the 2012 Two Bright Lights Editors' Choice Awards!
The award is given in recognition of the those whose number of published features in 2011 placed them among the top 5% of TBL members . Winners were published across many of the most respected lifestyle, wedding and other print and digital publications in the United States and worldwide.
I am honored to be part of this group of talented photographers and creative professionals. My features this past year have enabled me to increase exposure for my work, and I am thrilled to have been recognized for my endeavors.
 I had the privilege of being published in the following publications:
Thanks to all of the other creative professionals who made these features possible!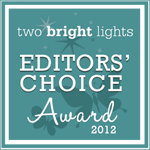 The best reward for any photographer is to have their photos published or featured for recognition!  I am so grateful that I have had the opportunity to be recognized by some of the best  in the industry for weddings and portraits!  I absolutely love getting emails that I have been selected for published work not only for my own little reward but for my clients as well!  I love giving back to my clients and letting them know that the love in their home reflects in the photos that I take and because of that, my photos become that much more real.
I love my job!
Christina
When I first moved here, I saw this photo making it's way around all the photography forums and social media sites that I am on endlessly.  I instantly looked up who actually made this cake and was determined to have this very same cake made for me before I leave here.  I mean, it hasn't happened yet, but there's still time if anybody wants to send it to me…The cake was made by Granny Schmidt's bakery in Emmaus, Pennsylvania !  That's not too far from me!  Unless someone is REALLY good at cakes, you could make it and I could taste it! 
  It just so happens that I am a Nikon shooter ANNNND this is the same camera that I use !
and if you are feeling less of a challenge….you could always use these awesome cookie cutters !
Happy Tuesday!
We got our first snow!!!  I was going to take pictures of it but then it melted before my battery charged up all the way.  Yeah, that was like a dusting compared to last year!  This is my daughter all snuggled up in her winter gear.  The sweater was made by her great grandma who I'm about to take knitting lessons from and I can assure you that my goals are not that high!  LOL.  I am just happy with a little square to go around my cofffee mug. 
  Yes, I'm an overachiever.  No. Not really.  And can we just talk about the size of these amazing marshmellows?  They are vanilla marshmellows from Williams Sonoma.  YUMMMMMMMMM!
Well it's safe to say, things around here have been all too quiet.  However, I've been busy, I promise!  This winter weather is perfect because I am forced to sit inside and get things done that I probably wouldn't normally do  (like organize my kitchen pantry which I am goobed out about more than a normal person should be) .  I am now learning that 80% of having a photography business is sitting behind a computer working on the business side.  When I first started, I remember sitting behind a computer for hours just trying to edit photos.  Once I started to master my camera more there was a lot less editing and overtime editing was the least of my worries.  I still manage to be a mom and multitask my days away.  I finally set a schedule so I don't intertwine the two and that took a longgggg time to do.  However, I will say that having both kiddos in school really put that push into a reality.  Sooooo much easier now.    Anyway, I'm one of those who likes to keep moving and unfortunately so does my brain.  So I have been taking this time to brainstorm new ideas and I'm excited to share them!  I'm not going to stop taking pictures but i realized that this year I want to have more fun and see where I can go with this!   I've always been creative and I WAASSS nominated Most School Spirited in high school (even though I lost to my sweet friend Kendra, who I never stood a chance against) so when I get excited about things, I kind of get all cheerleader like and say READY, OKAY.  So while the snow might continue falling up here in New Jersey…I will keep on working!  These next few months I'll be working on getting a new look for this blog (bare with the changes) creating a new blog and playing with my glue gun. 
I have a lot of shoots coming up so be prepared to check out the cutest little ones coming to CWP.